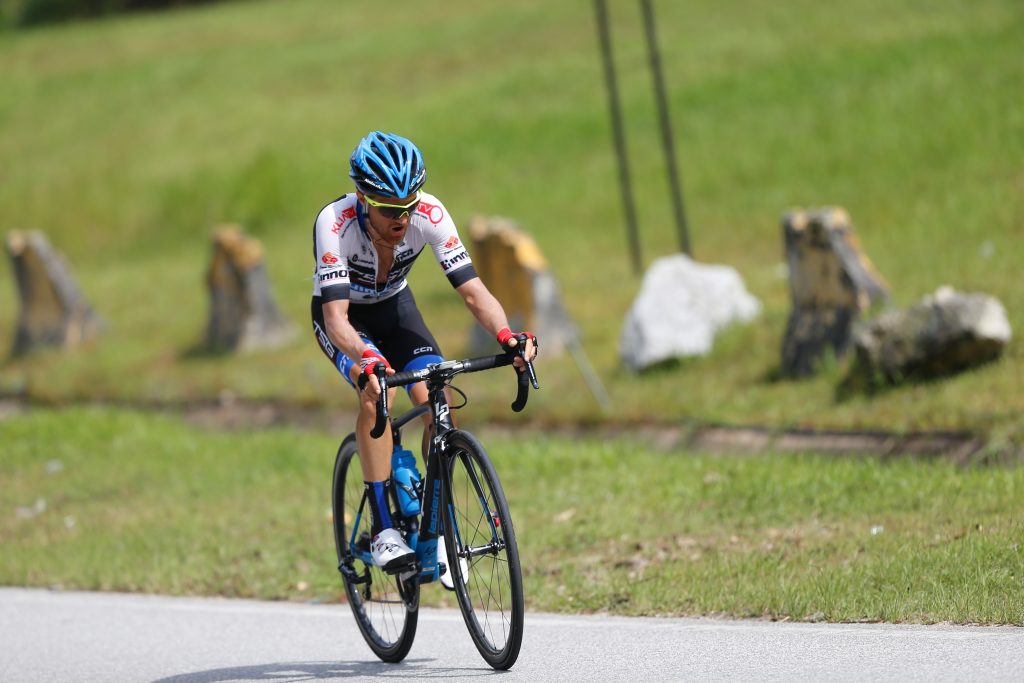 Collapsible content
What are your minimums?

5 total main pieces but only 1 of any particular main item. You may mix between items, sizes, and options to reach our extremely low minimums.

5 of any particular accessories including sublimated socks.

50 pairs of knitted socks.
What size am I?

It's best to take some body measurements and check the sizing chart that corresponds to the product and cut you are ordering. If you not sure. Please ask us for assistance.
I ordered the wrong size, what can I do?

You may not return, exchange, or alter custom product but we have a Sizing Replacement Program which extends a 30% off retail discount for an identical replacement of your product in another size.
When will I receive my order?

All orders will be finished two weeks after artwork approval.
How can I place an order?

Just send us the production code inside the collar. We can find out the information related to your orders immediately.
My country does not have a representative, how can I order?

The process of ordering is no different for you than other clients. To get started you can contact us at info@ccnsport.com.
Can I pay for my order online?

Yes, we accept VISA, Master, Paypal, Stripe, etc
I don't have a design, can you help?

Of course, we have an experienced design team that is ready to bring your ideas to life.
How do I submit my design?

You can email them directly to your designer if you have already been in contact with them. If not then simply email it to your sales contact, and we will get it to the correct designer for you.
Can I use Pantone spot colors in my design?

Sure, although we are a fully digital print house we can create custom colour formulas which are extremely similar to Pantone spot colours. We also offer a standard colour palette to help simplify the process of choosing colours and can send it to you on physical material for best color representation.
What file formats do you accept?

We prefer Adobe Illustrator files which are vector and have an extension of .AI. However, we can also accept other popular vector formats such as .EPS and .CDR and in some cases even .PDF. Provided the quality is sufficient we can also accept Adobe Photoshop files with the extension of .PS.
Can I place an order without CCN Sports logos?

Our retail pricing includes standard CCN Sport logo placement on all our products. However, if you would like to place an order without sublimated CCN Sport logos on the outside, then a 15% surcharge will be added to our prices.
Can I see a test print of my design before production starts?

Yes, while this is not standard we do not charge for test prints when requested. In some cases, this extra step can increase the design time by up to a week to allow for shipping of the test print.
I damaged my clothing in a crash, what can I do?

We can produce a replacement for you at 50% less than the retail price.
I think something is wrong with my garment, what should I do?

We want you to be completely satisfied with your new clothing. If something is not perfect, please fill out our warranty and repair form, and we will be in contact with you to assist.
How should I clean my CCN Sport Clothing?

We recommend washing with warm water using a fragrance-free soap. Do not use any fabric softeners. It's good practice to wash clothing inside out or place the clothing in a garment wash bag. Never wash with Velcro, open zippers and or with race pins still on the clothing.
Collapsible content
Can CCN Sport sponsor me / my team?

We are always looking for the right athletes to support. Our sponsorship opportunities vary from discounted product to completely free clothing plus a salary.If you believe you or your team is a good match for us, then please send us an email at info@ccnsport.com.
Can I become a CCN Sport brand ambassador?

If you are well mannered and can represent CCN Sport both online via Social Media and at events, you can email us at info@ccnsport.com.
How can I become a CCN Sport dealer?

We are very interested in talking to you about the possibility of bringing CCN Sport to new markets. You can email us at info@ccnsport.com